JJJLONGHAIR Photo Page
JJJs Diet Page
Updated Jan 2017- NOW VEGAN!



GOAL REACHED! Now Vegan starting in 2017
From 1996-2016 I was a semi vegetarian, Vegetarian and pescatarian.

1996-2006 No red meat, only poultry and fish (10 years)
2006-2012 No poultry or red meat or fish.(6 years)

2012-2015 Fish once in a while but would stop and start for months (pescatarian) and mostly followed a vegetarian diet that included dairy. I started reducing dairy and eggs in 2015.

MORE DETAILS BELOW SINCE MY WHOLE LONG HAIR JOURNEY I AVOIDED RED MEAT.


WE WILL SEE HOW MY HAIR DOES 2017 AND BEYOND ON VEGAN DIET!
SOME OLDER and GENERAL INFO BELOW WHILE GROWING....

So many people have asked me about my diet!
What do I eat? Do I eat special foods for my HAIR?
A healthy diet and lifestyle is important!


I am a VEGETARIAN most of the time.
I am proud to say:
I eat NO RED MEAT and haven't since 1996.
UPDATE:
As of October 2015 I have decided to greatly reduce all dairy, eggs and sugar in my diet. I have totally ELIMINATED FISH and am NO longer a Pescatarian!
( I was a pescatarian on a trial basis for about 4 years)

My goal is to be VEGAN, see below.
I am changing and substuting things in my diet and still adjusting.
EXAMPLE: substitute almond milk for cows milk.
Many things can be eliminated easily for me.


When most people think of VEGETARIANS they think of lacto-ovo-vegetarians. People who do not eat beef, pork, poultry, fish, shellfish or animal flesh of any kind, but do eat eggs and dairy products are lacto-ovo vegetarians.
MY PERSONAL TRIAL TO TRANSITION:

I am a VEGETARIAN for the most part. I am working on eliminating all dairy and eggs and still have a tiny bit of cheese and milk and eggs if it is in a recipe. I avoid eating whole eggs, a glass of milk or cheese. This is during my trial transition phase. I am still considered a lacto ovo vegetarian but have cut way back.

I feel great about it! JJJ

("lacto" comes from the Latin for milk, and "ovo" for egg.)

Click Here to read more about types of Vegetarians


I am a VEGAN some of the time.

Veganism is the practice of abstaining from the use of animal products, particularly in diet, and an associated philosophy that rejects the comodity status of animals A follower of veganism is known as a vegan.

Click Here to Read more about veganism

Definitions credit:wikapedia https://en.wikipedia.org/wiki/Veganism

NUTS ARE A GREAT PROTEIN SOURCE!


Or cut back!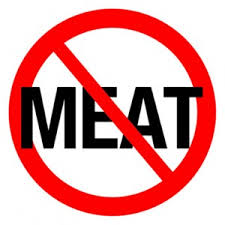 I don't push people to go vegetarian

, but everyone should at least think about the whole meat process...and the details. I still cook for my family and

they eat lots of meat

. I choose NOT to eat any of it,

ever

.
This has lead me to a personal inner peace.
People often wonder what I eat and how I survive with eating no meat!(silly) This question usually comes from big meat eaters. I can go anyplace and find something on the menu! It's not a problem at all. I mostly cook at home and avoid fast food. I am the only one in my family that is a NON MEAT EATER. This does get challenging at times because I have to buy, cook and smell it. I had to get used to this!


I have been a VEGETARIAN off and on during my whole life.
In 1996 I cut out red meat forever. I ate chicken for a while but quit after weaning myself off of it (it was a favorite) With meat prices so high now, it would save so much $$ to cut back or eat a couple vegetarian meals a week right?I am trying this with my family right now!(WITH GREAT RESISTANCE) There are other reasons to cut back too, but I dont want to preach! I would love to be VEGAN (no dairy/eggs) but I do try to avoid buying anything leather or made from animals skin or bone etc.



Now vegan in 2017

I will never eat meat again-just a personal choice that is 90% for humane reasons and partly health reasons.

Non dairy cheese on my pizza!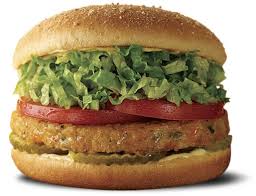 Favorite Drinks
Flavored Seltzer Water, coffee, Hot and Iced teas,filtered water, cranberry juice.

I HAVE ELIMINATED ALL SODA and SUGARY DRINKS!

( I rarely ever drink alchohol)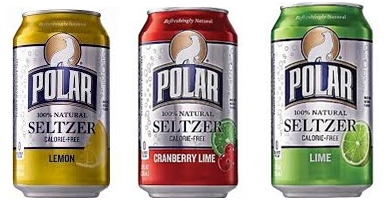 Foods or additives I avoid or limit!
Artificial sweeteners,Diet soda, Margarine,gelatine, food coloring, hot and spicy, fried foods or char broiled or smoked, highly processes food ALL MEAT of course.

NO SMOKING!

NEVER A

SMOKER

Vitamin B12 once or twice a week now that I am vegan, I quit taking vitamins and hardly have taken them during my hair journey to be honest!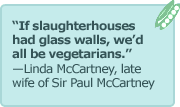 Questions welcome



JJJLONGHAIR Facebook

JJJLONGHAIR Flicker

Visit My GuestBook

VISITS TO THIS PAGE! The dot with the rings shows YOU.