JJJLONGHAIR PhotoPage
H O M E








Let's Grow Together!

A Journey to Knee Length Hair and Beyond

Welcome to my Long Hair Page!

In January 2005, I decided to try to grow my 36" hair to 56" / Knee length. I reached that goal in 2009! In 2012 I reached ankles which is 68" and just from neglect, and no trims reached floor Sept 2013 at 72"!
Here you will find photos of my long hair journey, video tutorials, hair videos, my personal hair care routine, Products, Buns and updo photos, hair accessories I use, a huge links page, my self trim instructions and pictures and animations in my photo albums.
Hope my page inspires you to grow your hair long, even over the age of 40!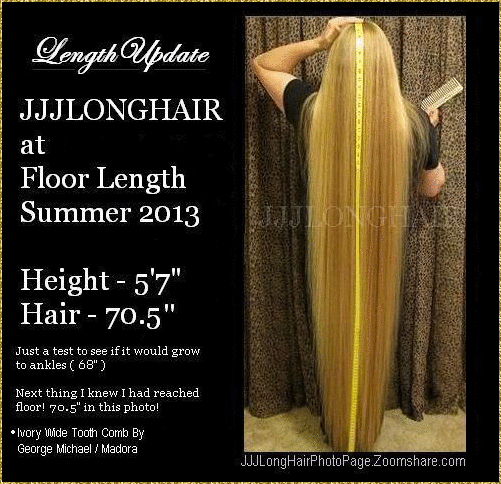 !
Shown above is Hair at 70"- Summer 2013


I am back on Facebook See News Page for details

FLOOR LENGTH VIDEOs!

click"JJJ IN THE CASTLE part TWO"
and Measuring and Combing Floor Length
Floor Length hair straight,wet & curled

More details on the NEWS PAGE

STRAIGHT,WAVY or BOTH? See the bigger photo on the POLL page!


What do you like best? VOTE in this POLL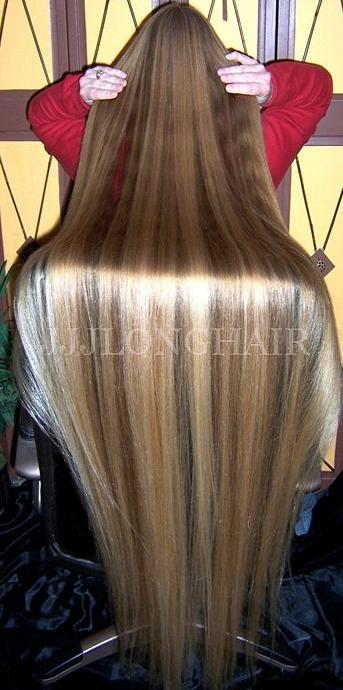 See a video of the longer length HERE

"Long Hair Wrangler"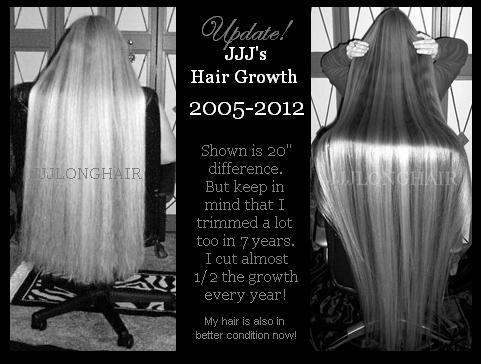 See more progress photos from 2005-2009 HERE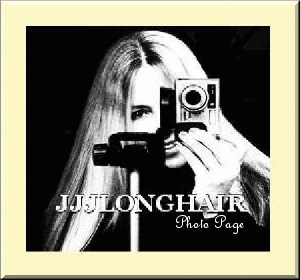 Created Dec 2012

Q

UESTIONS

W

ELCOME!
Sign or simply take a look and read some comments and questions posted!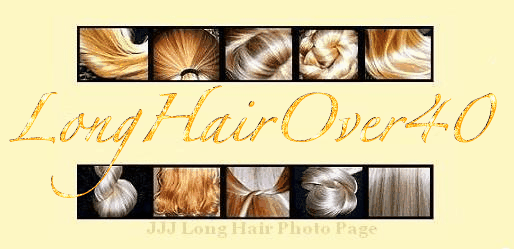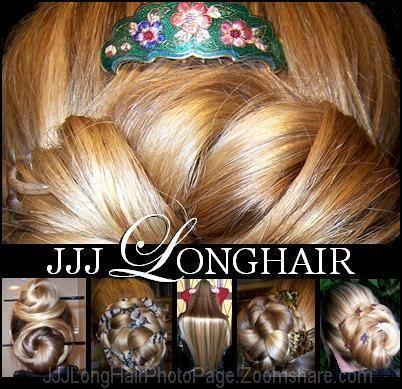 See bun of the month in the calendar!


NEW SUBPAGE ADDED COMBS And BRUSHES
and TANGLED PAGE!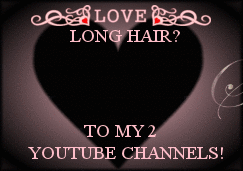 Hair tutorials, Hair progress, Art of hair, Hair slideshows, Bun styles.
My hair tips, Products, combs & brushes, self trim (coming) and more!

Now with 60 Public Videos!
Now over 2 MILLION VIDEO VIEWS!Thank You!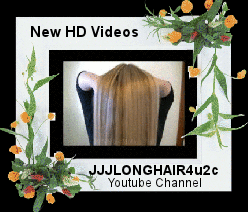 NEWEST YOUTUBE VIDEO's linked here!
2 new bun tutorials! 2 stick Cinnamon and Easy hand wrap!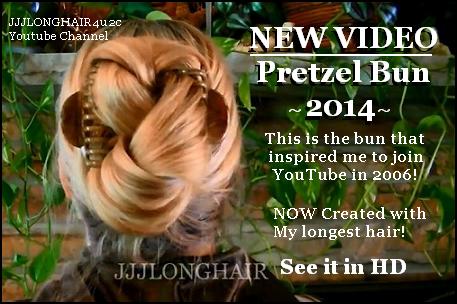 To Watch The New PRETZEL BUN TUTORIAL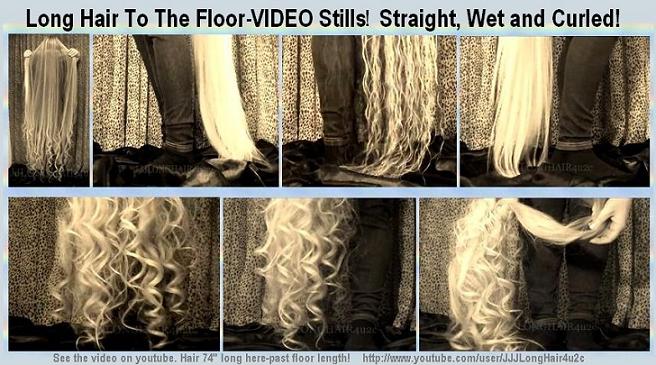 CLICK HERE TO WATCH VIDEO

~Animatons By JJJLONGHAIR~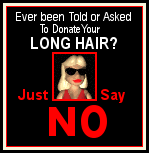 Post the above "Just Say NO" Sign on your site or blog!
Made by JJJ and I encourage you to use it!

Hair Donation Info Page HERE



Don't forget to visit my BIG Hair Links Page!!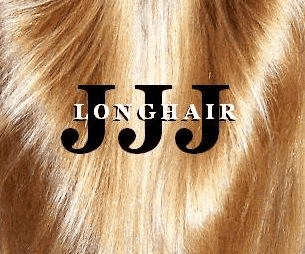 Open since March 9, 2005

Now in it's 9th year! Thank you for visiting


All pictures,video, animated gifs property of JJJLONGHAIR
NO REPOSTING or HOT LINKING PLEASE!!!

C O P Y R I G H T L A W I N F O

Visits since counter added May 2006
THANK YOU!
500,000 visits as of 5-1-13