JJJLONGHAIR Photo Page
Youtube 2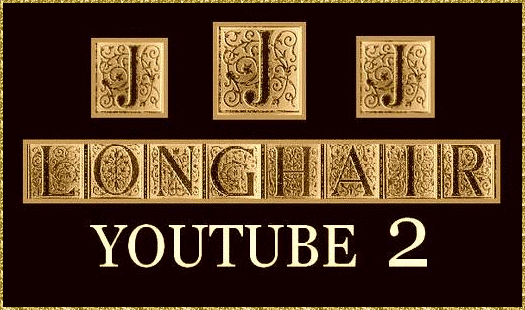 Welcome!
This page features videos from my 2nd Youtube channel.

UPCOMING VIDEOS INCLUDE:


Search and sestroy for split ends


Self trimming and dusting


Hair strength demonstrations
Coming soon. Please be patient! Thank you!

PLEASE SUBSCRIBE TO MY CHANNEL ON YOUTUBE!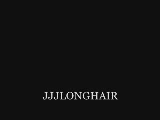 I chose all of these products and accessories on my own and was not paid to endorse any of these!
1

st of series- COMBS & BRUSHES
My 2nd of series "Long hair maintenance tools, tips and helpers posted 1-31-12
3rd in series: WIDE TOOTH COMBING 65" long hair May 2012

4th in series: HAIR PRODUCTS- My Favorites (4-2013)

Multi Video Player (for the fastest updates!) I update this player right through youtube so you will see all updates as soon as possible!
*Zoomshare overview video subject to change as I reconstruct pages.

More facts about this page and my 2nd Youtube channel.
I still have my other Youtube channel which has hair video,hair tutorials,slideshows and art of hair videos.
My 2nd channel will be different and will be connected with this site and is for people who rather watch a video rather than look through photo albums. Check out my channel at Youtube and SUBSCRIBE

It is also an opportunity to connect people on youtube over to my site for tips,inspiration, answers to questions and for anyone who might be interested in watching my long hair journey.
More details:

The JJJLonghair channel was my first channel on youtube created in 2006. I abandoned it after I experienced video theft and reposting. I was one of the first ladies to post hair tutorials and my pretzel bun was my first tutorial.
At the time, I was new to making video's and had no video editing skills, no watermark on the video, so when they got reposted by 2 other people I knew I had to do something to prevent that!
I left Youtube for several months and learned video editing.
I wanted to come back to youtube in early 2007, but was not able to access my old account simply named "JJJLonghair". I had to make a new one.
I called it "JJJlongHair4u2c"

...meanwhile I was eventually able to get back into my old account "JJJLonghair" but it sat with no video's for years!
I decided to make other type video's in 2011 featuring hair tools, products, helpful tips and whatever else I think people want to know! Over at this channel it shows an overview of this site as well!

My original channel was special and I found a purpose for it!
I don't expect this channel to be as popular as my 4u2c channel but it's a great way to share these other type video's here at my site.

Thanks for reading!
JJJ