JJJLONGHAIR Photo Page
News Page

JJJLONGHAIR PHOTO PAGE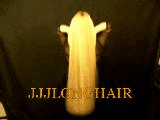 & UPDATE PAGE!
This Sites Page Updates, My Newest Youtube Videos, My Hair Progress, Hair Related News,New hair products I have tried,Hair tips, New Youtube Channels for Long Hair, news about my facebook page and Other Info!
Monthly updates for the current year with listings of anything new including hair measurment, new videos,Page Updates, Photos and some personal info/blog.
Everything now listed by MONTH on this page and the current month will be at the TOP.

2017
JJJ's Bun of the Month HERE

Have a FACEBOOK? FIND, Follow & LIKE me there!
PHOTOS

VIDEOS

NEWS

EMAIL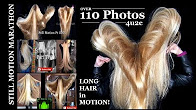 Still Motion Marathon VIDEO CLICK HERE
3 Combined hair in motion slideshows!


2017
With winter here in Illinois, the dry air can be hard on the hair. I have been mixing a spray bottle with 2 TBSP aloe vera gel, 1/3 Cup water and 10 drops jojoba oil and spraying the length before I bun it.
Conditioning is important now too and I always pre condition with conditioner, cocnut oil and water. DIRECTIONS


NEW Thumbnails for almost all of my YouTube Videos on my JJJLONGHAIR4u2c channel! Took me 2 weeks to create and post! They look so much better!

I also just shared a hair video from years back and you can see it here: RETRO VIDEO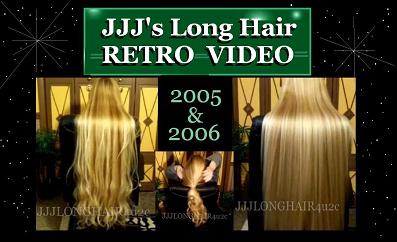 2005 & 2006 straight and curled hair looks super blonde and shiny with this camera!View and give it a thumbs up!

I have not trimmed my hair...still over 80" Stay tuned for news on this as I must do it soon!

In my second month on my VEGAN diet! So far so good!

BUN OF THE MONTH CLICK HERE


2017
Happy New Year!
I went to a VEGAN diet in 2017!
Lets see what a plant based diet does for hair growth and health!

BUN of the MONTH CLICK HERE!
Hope everyone reaches a goal in 2017!


2016

Life, family and holidays get in the way of hair projects! Still no trim.
No hair photos or videos for some time.

I believe my hair has reached its growth limit!


2016

Getting ready to do a major trim. I have decided how much to trim.
My hair has reached 86" and close to 87" if you count the longest hairs!
Time to get a good or better hemline and lose the fairytale ends!
For a little more personal info written summer 2016


CLICK HERE
I never intended to grow this long!
It's too long, thin and impractical for me and I believe it has reached it's limit!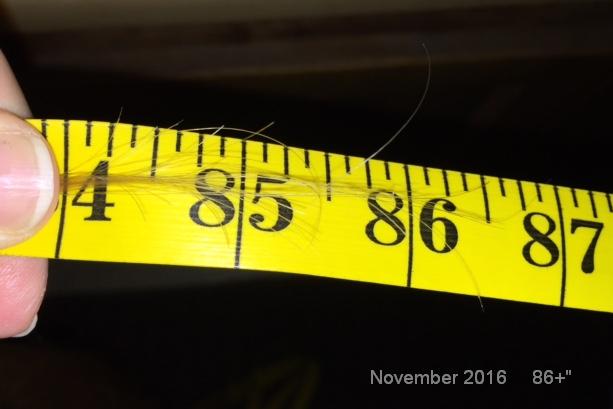 2016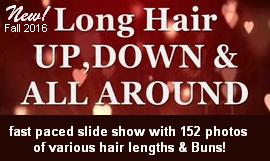 New 152 photo slideshow on youtube
Part two of Up, down and all around coming soon,
I am sharing all of my favorite photos from 2005 to now in these slideshows!


2016

Fall 2016! Watch the pony knot video CLICK HERE

Curled floor length link Ponytail Loose Curls link

2015 year in review

April 2015 NEW! MY DIET PAGE!!


New Eternally in Amber combs posted in photo album
Braided Pretzel click here
Lifted Coil Bun click here
Braided with fork click here
(clickable links coming)

TOTAL HAIR CARE PAGE UPDATE DONE IN 2015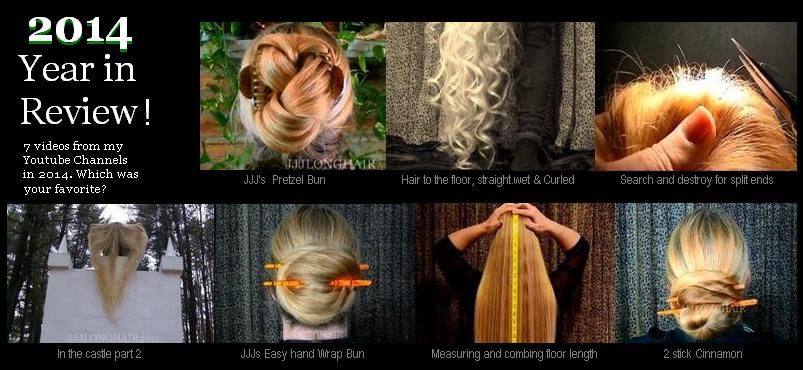 ALL VIDEOS I MA
DE IN 2014
JJJ's Pretzel Bun 2014- Hair 75" Long / Floor length(HD) http://youtu.be/-qQP50kNpO4
Long hair to the floor - Straight,Wet & Curled!HD http://youtu.be/CxavdY7O7KM
Search and destroy for split ends (HD) http://youtu.be/jHF4cX09cLs

JJJ In The Castle Part Two - Floor Length Hair (HD) http://youtu.be/yYd3T9zHGAE
JJJ's Easy Han
d Wrap Bun. Long hair up fast! (HD) http://youtu.be/tgNH2o6dgsQ
JJJ Measuring & Combing Floor Length Hair (HD) http://youtu.be/gH84uWZFxsM
JJJ's 2 Stick Cinnamon Bun 2014 (HD) http://youtu.be/R3o1lW0w7L8
Created May 10, 2014 VISIT AND "LIKE"

Adding songs as I hear them!



BUN OF THE MONTH!
See a large file of one of my bun photos.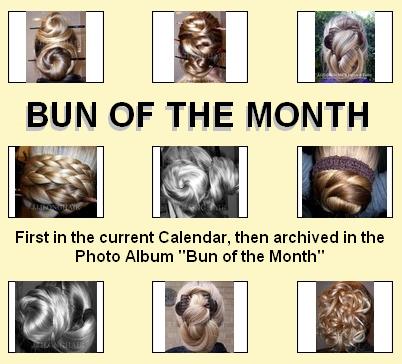 Check my Calendar, past and present for many other fun and informative
things every month!


Some of JJJ's older VIDEO Additions 2013 and before
JJJ's Blast from the past video on Youtube

posted September 2013

MORE

VIDEO

ONE LONG BRAID VIDEO

Figure 8 & Infinity Bun

Still Motion Part Three

Long Hair Wrangler

Double Braid Bun with Flowers

Favorite combs and Brushes

Wide Tooth Combing

Long Hair Maintenence, tools tips & helpers

Buns of 2012. A Slideshow! 29 styles!

Blast from the past-My first videos

NEWER HD VIDEOS

Figure 8 twist and video effects
JJJ in the Castle part TWO-Floor length Hair

Measuring and combing floor length hair
Floor Length hair! Straight,Wet & Curled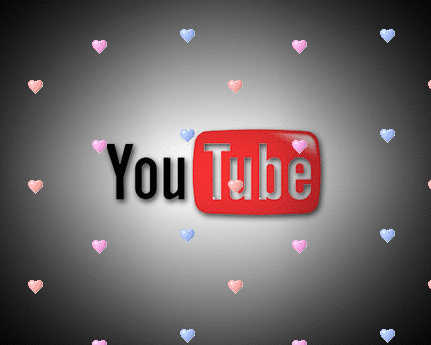 Watch my 2 Youtube Channels!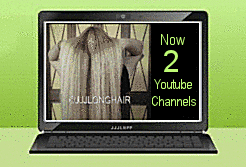 JJJLONGHAIR4u2c click> CHANNEL
This channel has bun demos, art of hair video, hair progress and slideshows.


JJJLONGHAIR PhotoPage click> CHANNEL

This channel has products, hair tips and tools & combs brushes that have worked for me!

(called Youtube2 in the menu)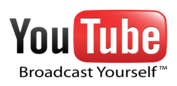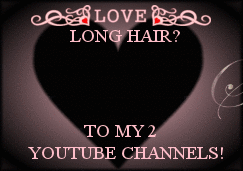 SUBSCRIBE and LIKE on youtube!

OTHER NEWS and places to visit...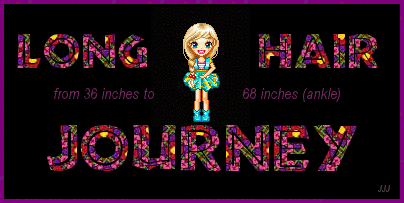 Ask a question or comment!

Something different!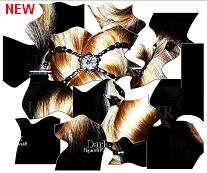 BUN PUZZLE ONE,TWO and THREE!

CHAT ROOM

Ladies talk about your hair, products, goals!
Meet your friends here to talk about hair!
Scroll to bottom of Hair Care page and you will see the button.


~My Banners~

Use these to promote my site on your site!
* Not intended for hair cutting/selling or hair donation type sites *


Post this banner on your site!

Post this banner on your site!

Post this banner on your site!

Post this banner on your site!


This New page open 12-7-09

Thanks for visiting! Check back soon!

keep growing!
JJJ
New counter added October 10th 2012