JJJLONGHAIR Photo Page
Self Trim Page
NEW PAGE APRIL 29, 2023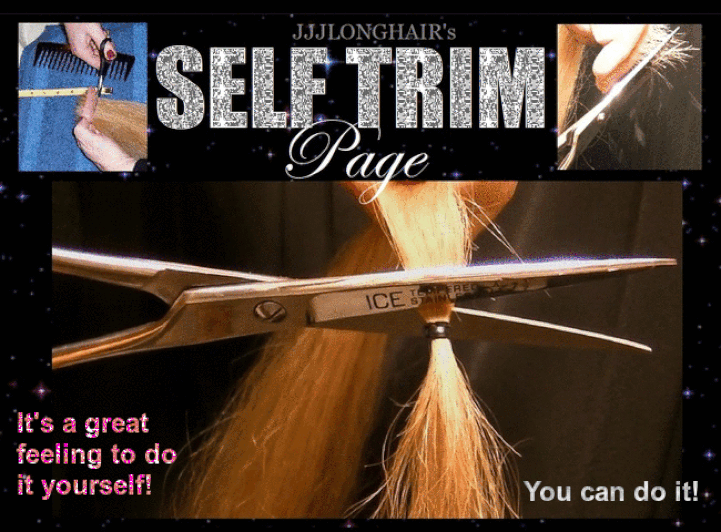 JJJ VIDEO OF 10 inch trim at very bottom of page
JJJ original instructions/ Photos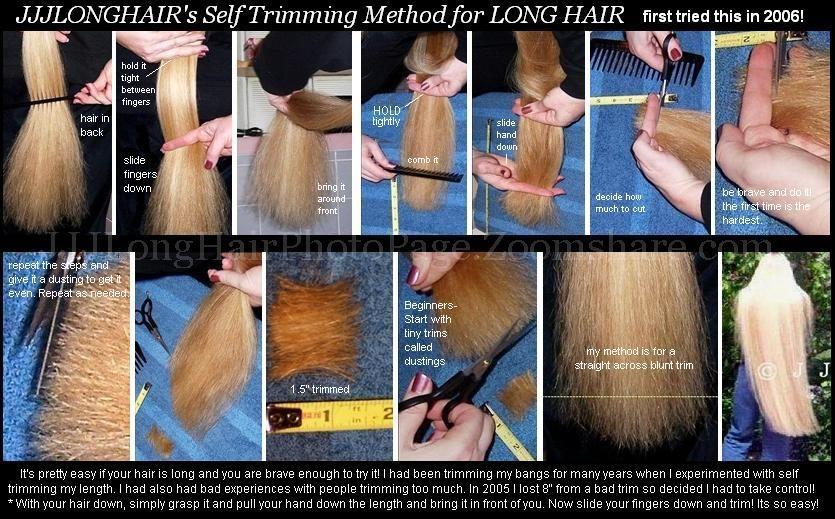 This photo has been in my photo album for years!

Other ladies directions for self trimming:


FEYES self trimming CLICK HERE
Feyes self trim is by far the most
viewed on the internet! (BSL length)



2 French Ladies Self Trim Method CLICK HERE
(waist to tailbone length)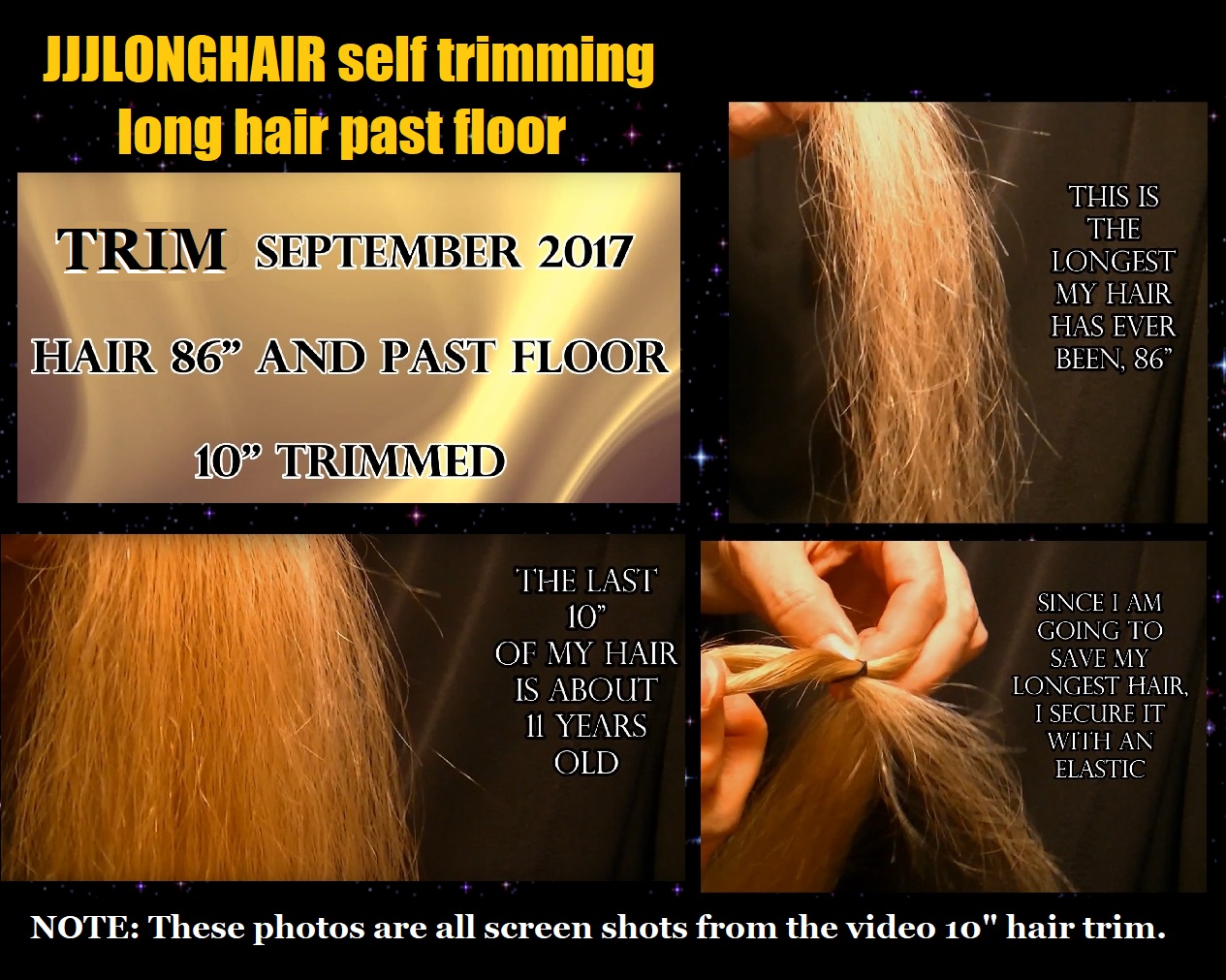 VIDEO IS AT VERY BOTTOM OF THIS PAGE!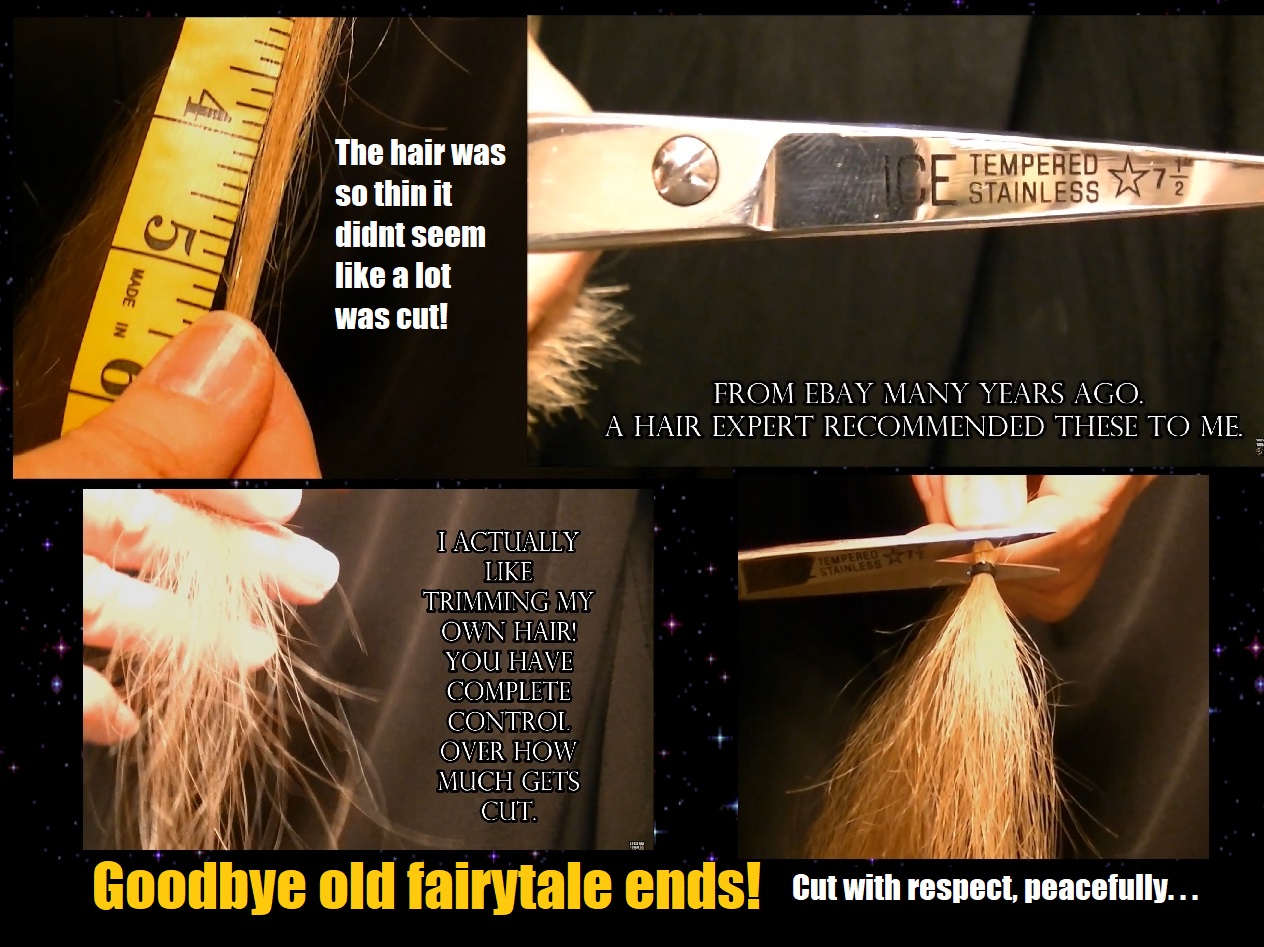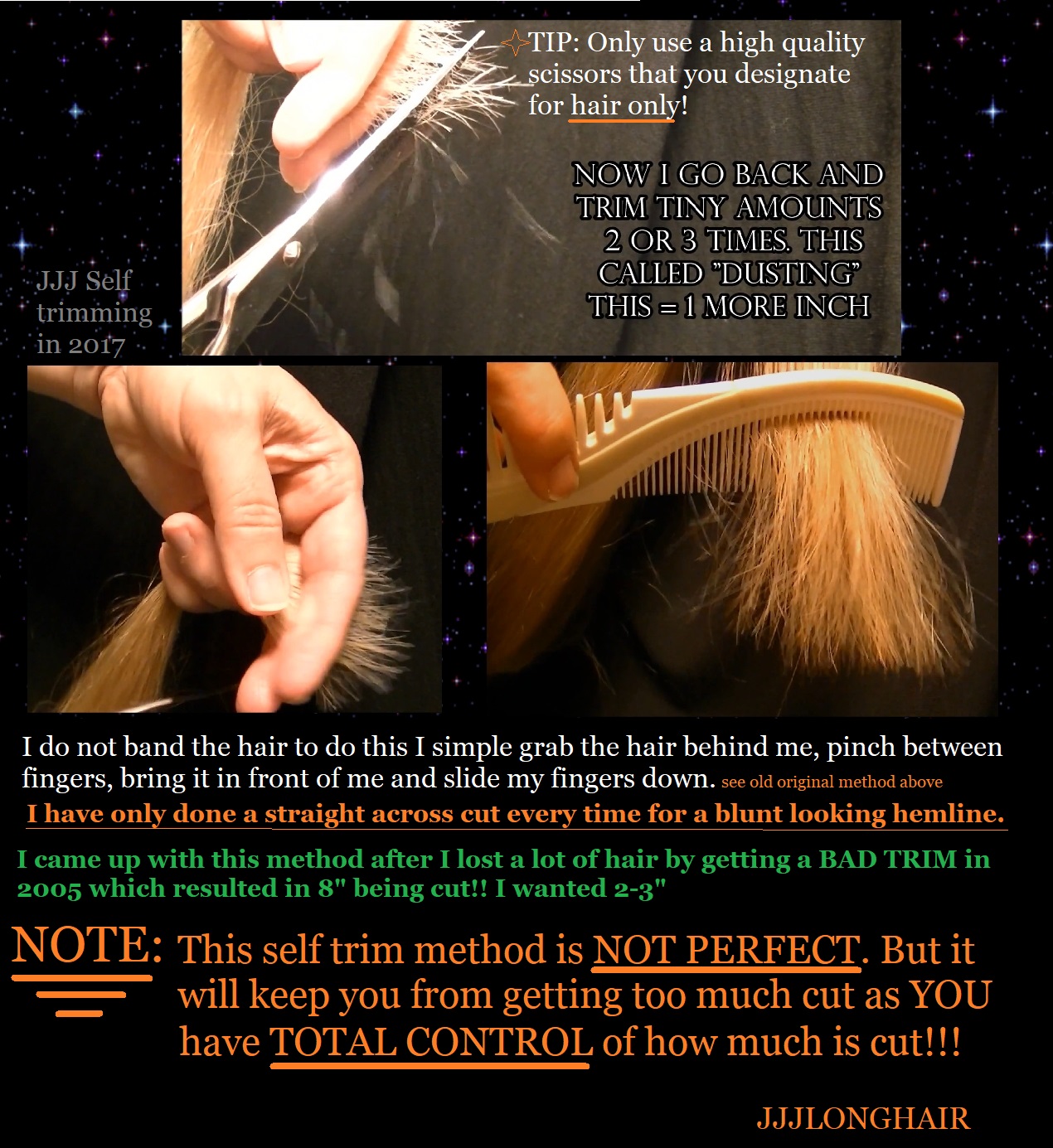 10" CUT VIDEO from these photos is at very bottom of page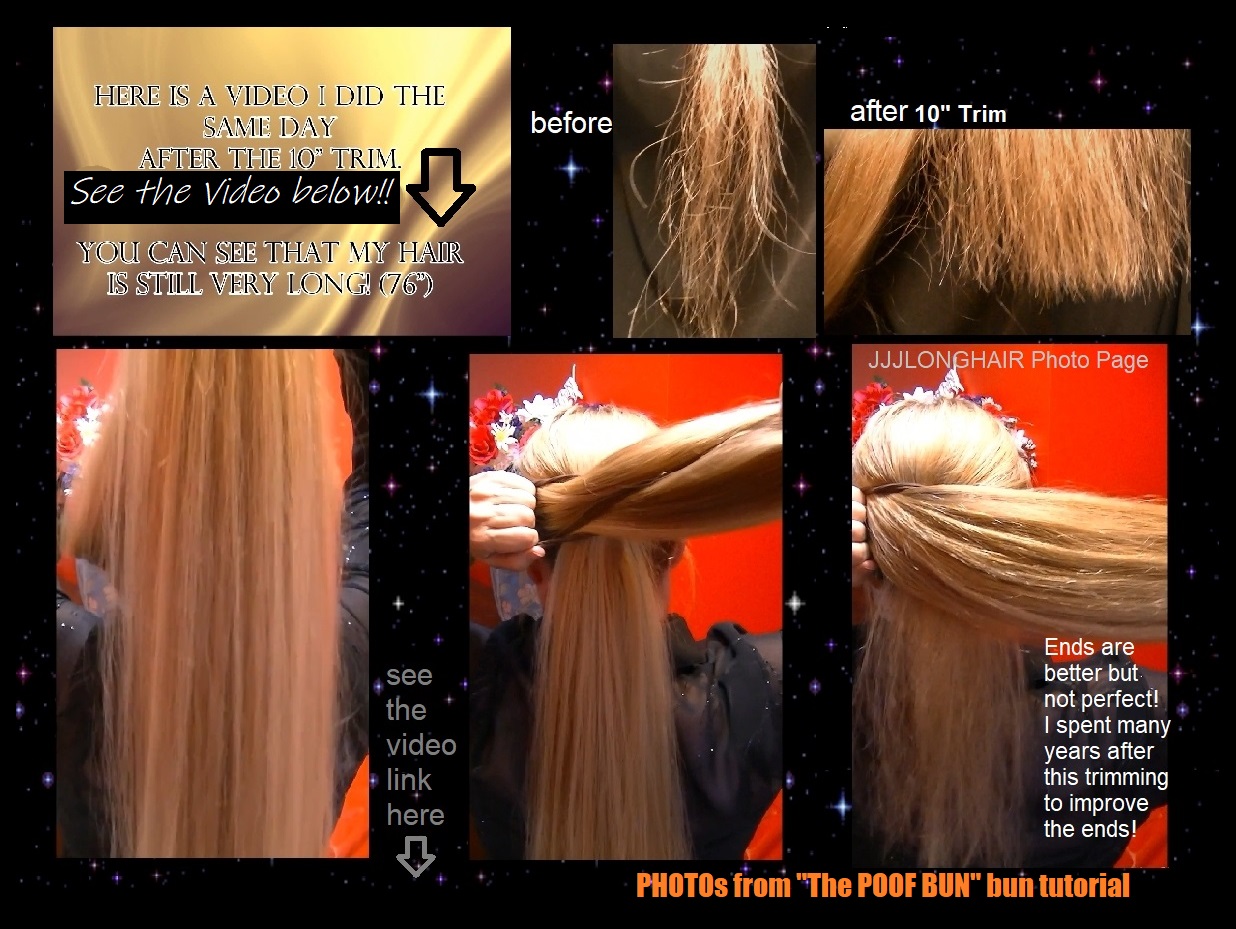 See the POOF BUN VIDEO here if you are curious!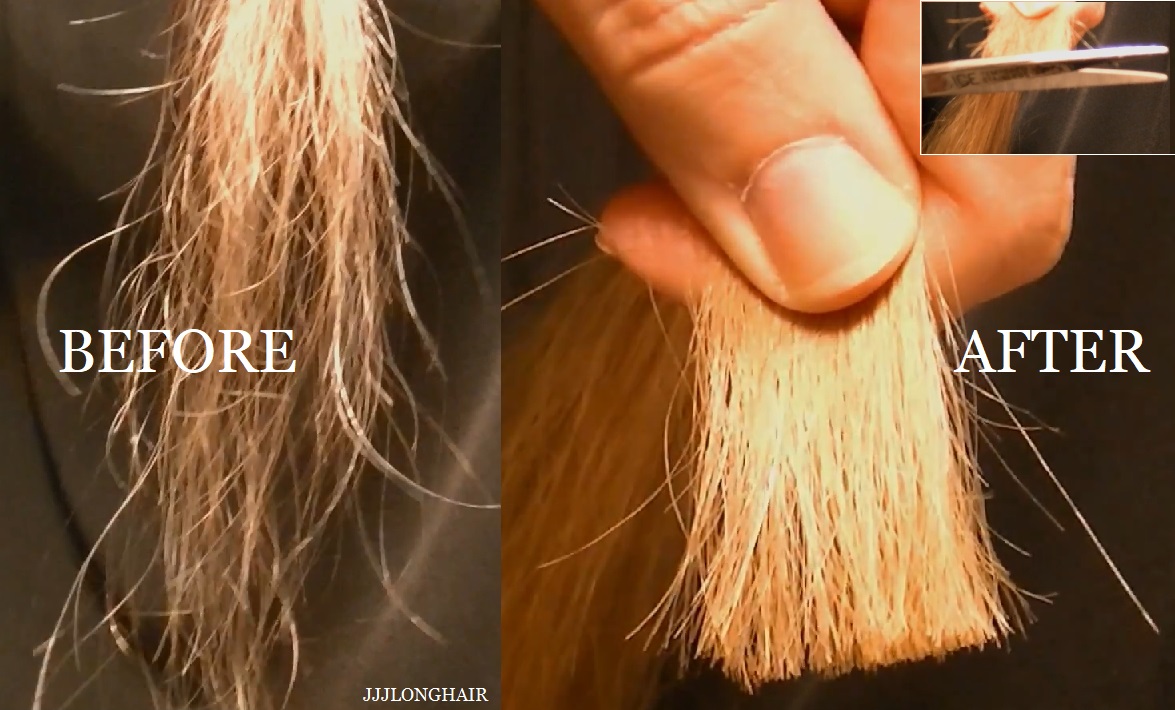 My apology for not taking a full length before and after photo!
FROM THIS DATE FORWARD I CONTINUED TO TRIM
AND MAINTAINED AT ANKLE FOR YEARS.

 I TRIMMED EVERY MONTH TO IMPROVE THE HEMLINE.
IT DID GET BETTER. I LOVE TO TRIM MY OWN HAIR. JJJ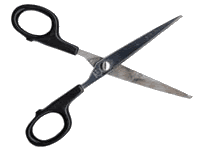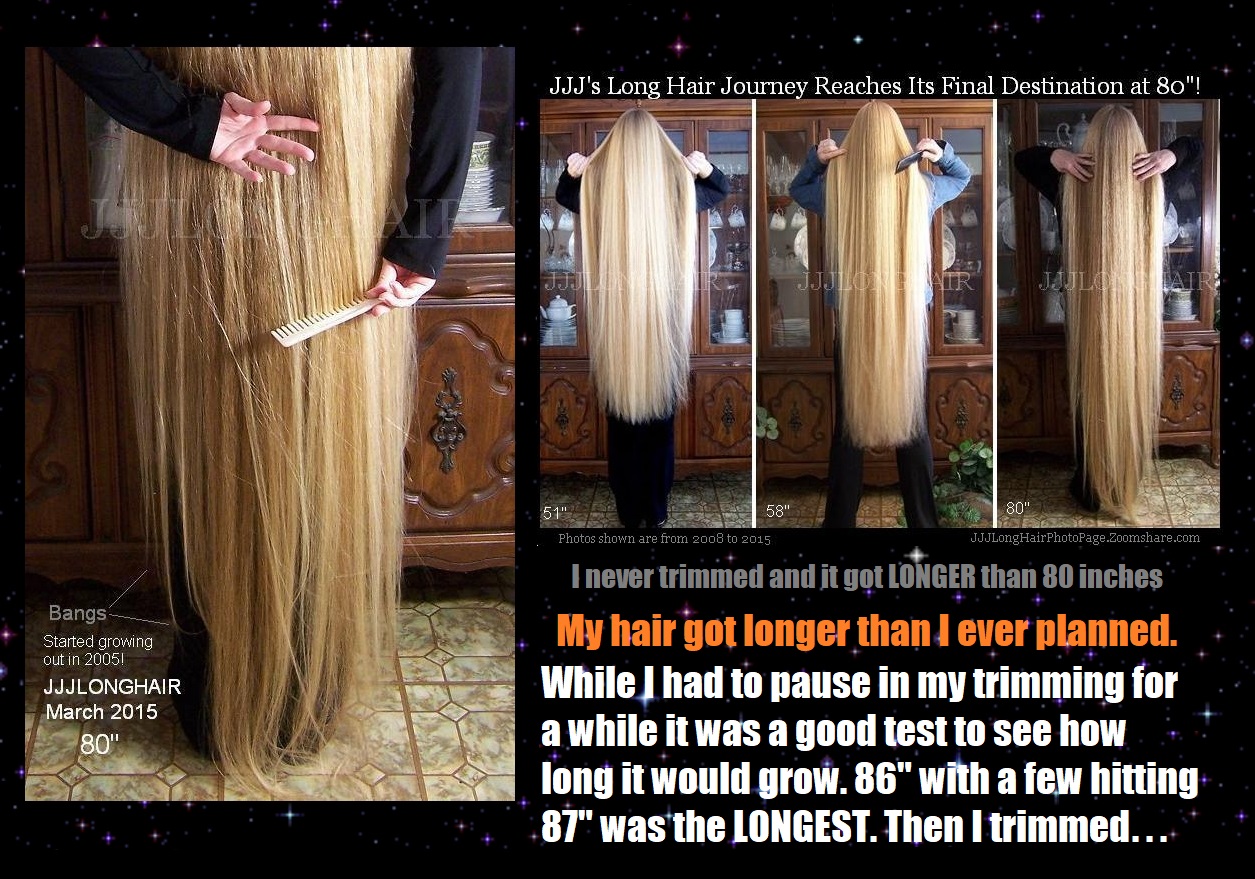 My Youtube channel CLICK HERE


TRIMMING 10 INCHES VIDEO (banding it)
NOTE: this video was originally made for my blog. It is now PUBLIC.
My blog FINDING MY BEST HAIR LENGTH

Make video FULL SCREEN by clicking bottom Right!

By JJJ
Thanks for visiting